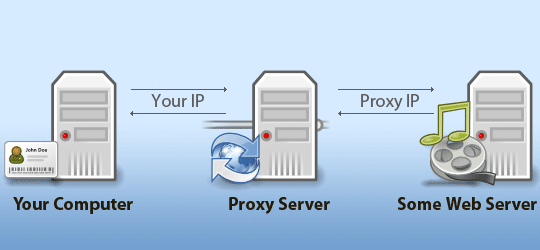 Reasons to Choose Paid Proxy IP over Free Proxies
A proxy IP protects your privacy only by making you anonymous through the use of data encryption so that no one can intercept or leak any information you are sending over the Internet. Its use creates a network connection between your computer and the server. This connection provides a secure bridge for transferring information on the web.
Using a proxy IP makes it appear as if you are accessing the web from a different location or country since you'll be using a different IP address aside from your own. To get that IP, you will need to spend some money. Individuals who don't want to spend anything go for free proxies that are available online. Using free solution has its cons. To further illustrate, here are things that make paid proxy servers superior to their free counterparts:
Speed. Free proxies are usually running on a low budget machines that have slower Internet connection. Since more than one user can access a free server, internet connection is expected to slow down due to higher bandwidth usage as opposed to a paid proxy server. Best paid proxy servers that come from providers such as DSLrentals.com have top-notch computers and reliable Internet connection that ensures fast access and data transfer.
Security. While free servers work the same way as the best paid proxy, public access can still make you vulnerable to information leaks. You should also keep in mind that not all services are ethical especially the ones that provide proxies for free. In most cases, if something seems too good to be true, there is always a catch. If you are going to use a free server, you better brace yourself for a security breach. Unlike free proxies, paid servers are private and can only be used by you. Providers of best paid proxy service like DSLrentals.com have strict regulations that guarantee your security.
Customer Support. Getting the best service entitles you to have 24/7 customer support that can help deal with technical problems while conducting your Internet related transactions and operations. You won't get support at all from free services. Best paid proxy services from reliable companies such as DSL Rentals make sure that your questions are answered and all problems you may encounter along the way are solved as soon as possible.
Service Guarantee. Paid proxy services are guaranteed. You will always have someone to make complains on when a company doesn't give the services expected from them. Service upgrades can be done easily and quickly anytime you need them so you can be rest assured that your web operations are not interrupted.
Wide Choice of Service Options. Free solutions won't give you a lot of options other than a different IP address with less reliable security and web access. Paid proxy IP services from DSLrentals.com gives you options such as changing your IP with unlimited choices of IP addresses to choose from and remote desktop access to computers.
If you are looking for a reliable IP service with guaranteed privacy and quick connection, you might as well opt for paid proxy service from DSLrentals.com. We have affordable services which are worth the price. Check out our services and contact us for the details.