Dedicated and Proxy servers in USA
Does your online advertisement or internet marketing strategy need virtual private server? Looking for multiple IPs to automate your work? We can provide you with everything that you need in that field.
Connect via remote desktop software to our DSL, Cable and Mobile IP networks and work just like you are working from your own desktop. Change your IP in one simple click with our remote dedicated servers. You can also connect to our network of IPs via proxy access: HTTP/HTTPS, SOCKS5 and API are available to choose from.
Currently we offer RDSL lines with following providers: Verizon, AT&T and Century Link. Our Mobile IP network includes but not limited to Verizon, AT&T, T-mobile, Sprint, Virgin Mobile. You can order server in USA now in our Store.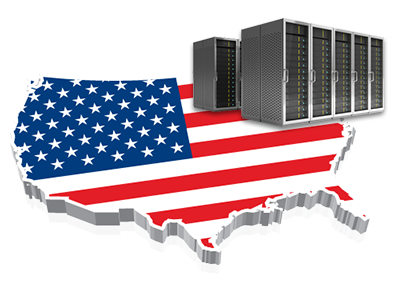 Why are we different?
High Performance PCs
We give you remote access to dedicated High Speed servers
Secure and Private
Secured connection to our network. Fully anonymous proxies
Cable Internet speeds
We offer connection speeds 10x faster than the average competitor
Unlimited Bandwidth
Forget about limited bandwidth. Request as many as you need
Unlimited IPs
You can change your IP as many times as you need
IP Changer Software
Easy to use one-click IP changer software with API access
99% Up-time
We guarantee 99% up-time of our servers. Unused time is credited back
Free 24×7/365 Support
You can reach our team at any time, day or night
24 Hour Money-back Guarantee
If you're not completely satisfied, simply cancel within 24 hours
How Remote Access works
Working from remote computer is just like working from your own desktop:
Step 1: Purchase remote dedicated server in one of our locations via Our Store.
Step 2: You will receive access to the private server with remote desktop software such as Any Desk or Team Viewer.
Step 3: You will be able to access the dedicated computer and install any software which you need.
Step 4: Start working. Easy, isn't it?
IP changer on our RDSL and Mobile lines will allow you to change IP whenever you need. Just click 1 button on "IP changer" and you will get new IP address within seconds.
If you are running software to automate your work online, then you can easily integrate it with our IP changer! Our software has API to connect to third-party software, so you can request instructions on how to set it up.
why customers us!
Great company. When anything is wrong I email them and they have it fixed within 5-30 minutes pretty amazing , I do all my business with dslrentals.com
- Mike B. -
Orange County, CA. USA
The best affordable service! New features and updates are right on time. Recommend for other people in that business field.
- Paul N. -
SocialVision Inc., USA
We offer SEO services for companies located in the USA. We have been using IPs from DSL Rentals for 5 years – always fresh IP lists!
- Jeremy Johnson -
United Kingdom
RDSL ips are good, not blacklisted or anything like that, price is affordable, i have 4 lines and have a good discount.
- Mr Islam -
Bangladesh
Very reliable provider! I've been staying with them for a long time already and plan to use their service for more. Fast and good quality!
- Michael V. -
New York, United States
How Proxy Access works
Do you want to work from your own computer without using remote desktop software? Do you need to get unlimited RDSL and Mobile USA IPs from a single state of your choice right on your desktop? If so, order server in USA with proxy access option.
You can choose one or several of our locations in the USA (you have to purchase each one separately).
With our proxy service you can change IPs whenever you need it from your office or home computer. Even more! You can use it from different computers (only one at the same time).
Simply setup HTTP/HTTPS or Socks-5 proxy in browser on all of your computers and activate each one when you need it. Changing proxy has never been such an easy process!
How to set up DSLRentals proxy service?
Step1: Purchase dedicated server with proxy access option in Our Store.
Step 2: You will get the IP:PORT access to HTTP/HTTPS or Socks-5 (you can get more information about Socks-5 here) proxy, login details, and a link to the Control Panel.
Step 3: You will need to add IP:PORT information to browser's proxy settings (check our video).
Step 4: Go to address bar of your browser and type any web address. You will need to authenticate it with unique username and password.
Final Step: When you want to change IP you just need to press a button in the Control Panel provided. No need to change proxy settings of your browser again!
Note: You may request a separate HTTP link to change your IP! Just access this link and your IP will be changed. Great for software automation!
Customers support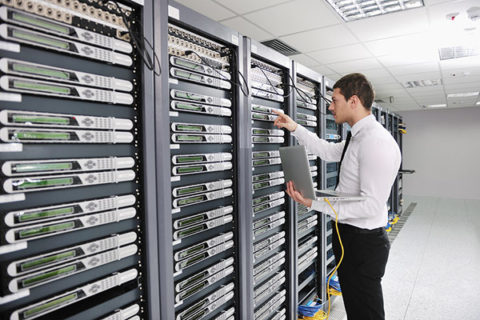 The personal touch: Despite the high-tech nature of online marketing, most customers of remote and proxy servers prefer to have a certain level of interaction and personal contact before they decide to buy.
We do a most of our pre-sales by email and online chat to ensure personal contact, with a less automated processes. Technology is great, but people ultimately make the difference in most customers' buying decisions.
Customers service: When you're looking for best dedicated and proxy servers, the customer service support is a big point. DSL Rentals has been mentioned on several online forums as offering reliable customer support.
We provide technical support to our customers via convenient help desk ticket system and online chat services to better and faster assist in answering questions and resolving any kind of difficulties they might experience.