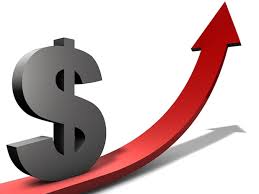 RDSL service price increase
This is an important update from DSL Rentals to all our customers.
Unfortunately, we have to increase our prices for RDSL service. We tried to hold the price as long as we could, but our ISP keeps moving the prices up. They want to switch the network to a faster cable one, which won't work the same way as DSL. They push their customers for that switch, as well as they charge higher prices for DSL now. This is an issue we cannot overcome.
Based on these things, we have to increase our regular prices at:
$260/month
$135/bi-weekly
$70/monthly
We will also update our bulk discounts structure:
5 lines – $255/month each
10 lines – $250/month each
15 lines – $245/month each
and so on.
We truly appreciate all our long-term customers, and want to add a little respect for your loyalty. We won't be applying new prices to our current customers, as long as they keep the service. New prices are effective for new orders only.
We apologize for these bad news, and hope it won't affect our long-term relationship, based on the fact that we couldn't overcome this challenge with our ISP. But as always, we will continue to provide our best service and support for your business.
Best regards,
DSL Rentals.